There has never been an event like the ADHD Women's Palooza! The 2016 Palooza featured 30 sessions with ADHD Leaders and Luminaries!
Russell A. Barkley, Ph.D. — Just the Facts: Collating the Research About ADHD Women

Mark Bertin M.D. — Mindfulness and ADHD Women

Alan Brown — Productivity Brain Hacks for Busy (and Busy-Minded) Women

Thomas E. Brown, Ph.D. — The Changing Landscape of ADHD Women

Laurie Dupar, PMHNP — Medication Advice for Women with ADHD

Jeff Copper, MBA, PCC — Exercise: The Rodney Dangerfield of ADHD Treatment

Wilma Fellman, M.Ed., LPC — Career and Life Planning for Women with ADHD

William Dodson, M.D. — Sleep and the ADHD Woman

David Giwerc, MCC, PCC — How to Nourish so You Can Flourish in Your ADHD Life

Edward Hallowell, M.D. — The Magic of the "Other Vitamin C" for ADHD Women

Stephen Hinshaw, Ph.D. — Cutting Edge Research on ADHD Girls, Teens, and Young Women

Rick Green — Protect Your ADHD Creativity

Ellen Littman, Ph.D. — You're Smart and You're ADHD, Now What?

Barbara Luther, MA, MCC — Succeeding with Inattentive ADHD

Tara McGillicuddy — The Importance of Effective Self-Care for Women with ADHD

Kim Kensington, Psy.D. — Why Do We Procrastinate, and What Can We Do About It?
Roberto Olivardia, Ph.D. — An ADHD Woman's Guide to Food, Dieting, and Eating Disorders

Michele Novotni, Ph.D. — Social Skills for Women with ADHD

Melissa Orlov — Finding Joy in Your ADHD Relationship

Terry Matlen, ACSW — ADHD Women Unplugged: Two Tales of Woe and Triumph

Linga Roggli, PCC —ADHD Women Unplugged: Two Tales of Woe and Triumph

Susan Pinsky —Clutter Control Tips and Tricks

J. Russell Ramsay, Ph.D. —Alternative and Non-Medication Treatments for ADHD Women

Patricia Quinn, M.D. — Our Female Hormones: The Impact of ADHD Across the Lifespan

Elaine Taylor-Klaus, CPCC — Can You Be a Good Mom (or Dad) If You Have ADHD?

Anthony Rostain, M.D., MA — Women with ADHD in Mid-Life: Challenges of Menopause and Aging

Sari Solden, MS, LMFT — Better Together: Integrating Connection, Education, and Support for ADHD Women

Stephanie Sarkis, Ph.D. — Where Does the Money Go? Controlling Your Finances with ADHD

Robert Tudisco, Esq. —ADHD Women and the Law: What You Need to Know

Eric Tivers, LCSW, MMSW — Supercharge Your Productivity

Linga Walker, PCC — Three Fire-Prevention Strategies to Avoid Job Burnout

Ari Tuckman, Psy.D., MBA — Great Sex Matters in ADHD Relationships
---
I have enjoyed the Palooza talks! I can't believe how much information was being shared. What a great idea and a service for those of us living with this gift. I signed up for Encore, too! Yea! Now I can revisit several speakers that really hit the target for me. Maybe even get my hubby to listen, too!
---
Miss the 2016 ADHD Women's Palooza? No problem!
The 2016 ADHD Women's Palooza Encore Package is just for you.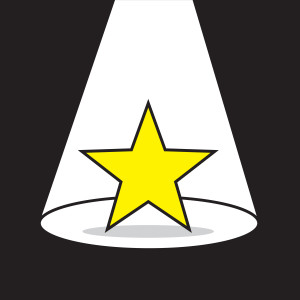 Get immediate, unlimited access to ALL downloads. Listen or watch at your convenience, on your timetable.

AND you have the option of choosing video, audio or both that can be viewed on your computer OR downloaded for later viewing/listening for your own personal use.
The audio versions of the sessions are especially nice; podcast length and just right for a long walk or working out in the gym.
Spread the Word!        [feather_share]