CAN YOU AFFORD TO MISS EVEN ONE SESSION?
There has never been an event like this one!
36 sessions squeezed into one stellar week PLUS a Pink Ticket, Saturday afternoon live with Terry Matlen and Linda Roggli (and some mystery expert guests).
A hint of what's to come:

Dr. Edward Hallowell "How to Rise Above the 'Dysfunction' and Soar"

Dr. Thomas E. Brown "Emotion and ADHD"

Dr. Ari Tuckman "Balancing the ADHD Female Life"

Dr. Roberto Olivardia "ADHD and Bipolar Disorder in Women"
Laurie Dupar, PMHNP "The Female ADHD Entrepreneur"

Elaine Taylor-Klaus "Special Challenges of Being an ADHD Mom"

Wilma Fellman "6 Steps for Better Interviewing & Job Retention"

Dr. Stephanie Sarkis "How, When, and Where to get a Solid ADHD Diagnosis (for Women)"
With 7 sessions a day, can you afford to miss even one of them?
Miss a few sessions?
Come in late to the session you most wanted to see? No problem!
The ADHD Women's Palooza Encore Package is just for you.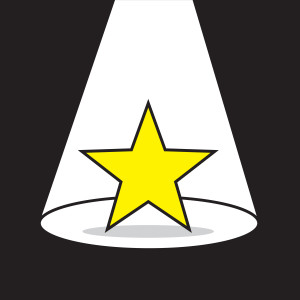 Get immediate, unlimited access to ALL downloads the minute they are posted. Listen or watch at your convenience, on your timetable. No hurry to meet the 24-hour replay deadline.

AND you'll have the option of choosing video, audio or both that can be viewed on your computer OR downloaded for later viewing/listening for your own personal use.
The audio versions of the sessions are especially nice; podcast length and just right for a long walk or working out in the gym.
IMPORTANT NOTE: the Early Bird price is available ONLY before and during Palooza Week, so order your downloads today!
Encore Package Goodies

$97

Live access to all 36 Palooza sessions

Video and audio downloads of all 36 sessions

Special bonus gifts from Palooza experts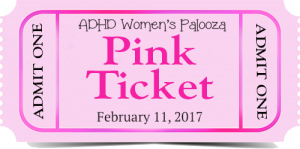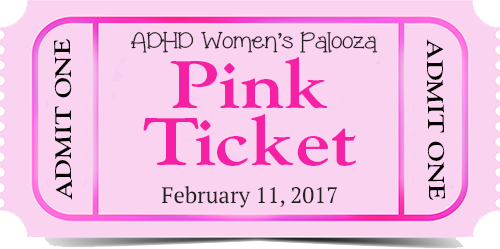 The Pink Ticket Event includes:
Two hours of open Q&A

Connection with other ADHD women from around the world

Special mystery "drop in" guests

Prizes from our experts
In addition, all our Pink Ticket holders will receive super spectacular bonuses from our women's experts AND replays of ALL 36 of the ADHD Women's Palooza sessions.
Only a few women will be able to buy the Palooza Pink Ticket — space is strictly limited, so sign up now (before you forget!) to reserve your place online (you can join via phone or computer).
* There are no refunds after the ADHD Palooza starts, February 6, 2017, 9 am EST.