Quiet Your Mind and Get More DONE!
Presentation Date: Wednesday, February 8th | Presentation Time: 12 pm EST
Not all ADDers are physically hyperactive, but 100% are mentally hyperactive. Our minds are spinning, worrying, ruminating and chasing distractions all day long. And it can be…exhausting – making it all the more difficult to excel in our careers and run our households.
But there are simple ways to quiet our ADHD mind – so as to power it up – and get more stuff DONE.
In this session, ADHD productivity coach Alan Brown shares the secrets – "practical Zen brain hacks" – to taking back control of your busy brain so it can get to work on what YOU want to be working on… and to stay focused on any given task… and watch your to-do list get smaller.
ALAN'S BONUS Gift for all Encore and Pink Ticket holders
5 Things You're Doing Every Day that Make Your ADHD Worse!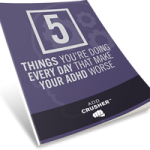 We ADDers can be at a disadvantage from the get-go, so we have no business adding more troubles to our plate. Yet we do. There are many things we do TO ourselves – or don't do FOR ourselves – that make our ADHD worse, or just seem worse. In this free eBook, Alan Brown, host of Crusher™TV and creator of the award-winning ADD Crusher™ video series, will share five things we do to sabotage ourselves — wittingly or unwittingly, and then shows how to fix them.
Haven't signed up for the Pink Ticket or Encore Package yet? Remedy that now…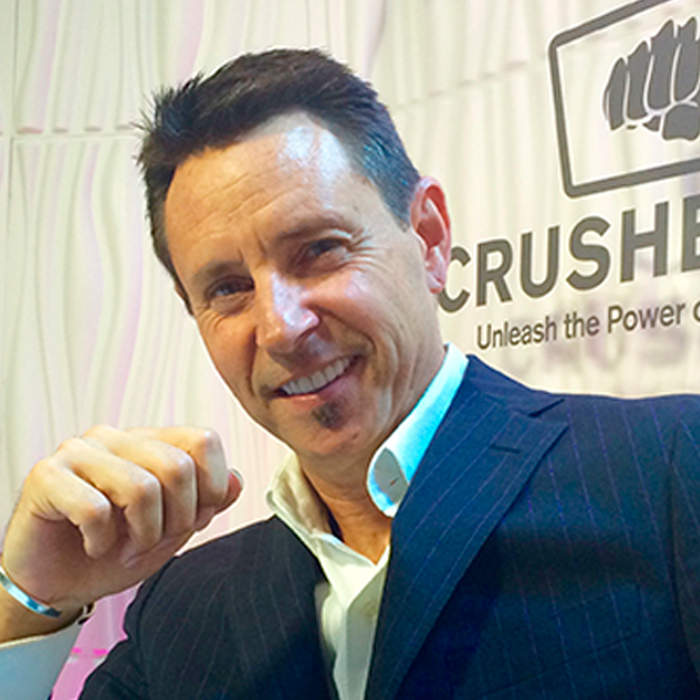 An ADHD/productivity coach and host of Crusher™TV (www.CrusherTV.com), Alan is the creative force behind ADD Crusher™, the award-winning video series for ADHD teens and adults. Undiagnosed for decades, Alan's untreated ADHD manifested in underachievement, failed relationships, substance abuse, and worse. Once diagnosed, he found it difficult to learn coping strategies from books, so he developed his own unique "brain hack" strategies while building a successful advertising career and several start-ups. He's a featured presenter at ADHD conferences in the U.S. and Europe and host of his own weekly online TV show, Crusher™TV, where he and his guest experts help busy and overwhelmed people "unleash the power of their brains." Get Alan's free eBook, "5 Things You're Doing Every Day that Make Your ADHD Worse!" at ADDCrusher.com.