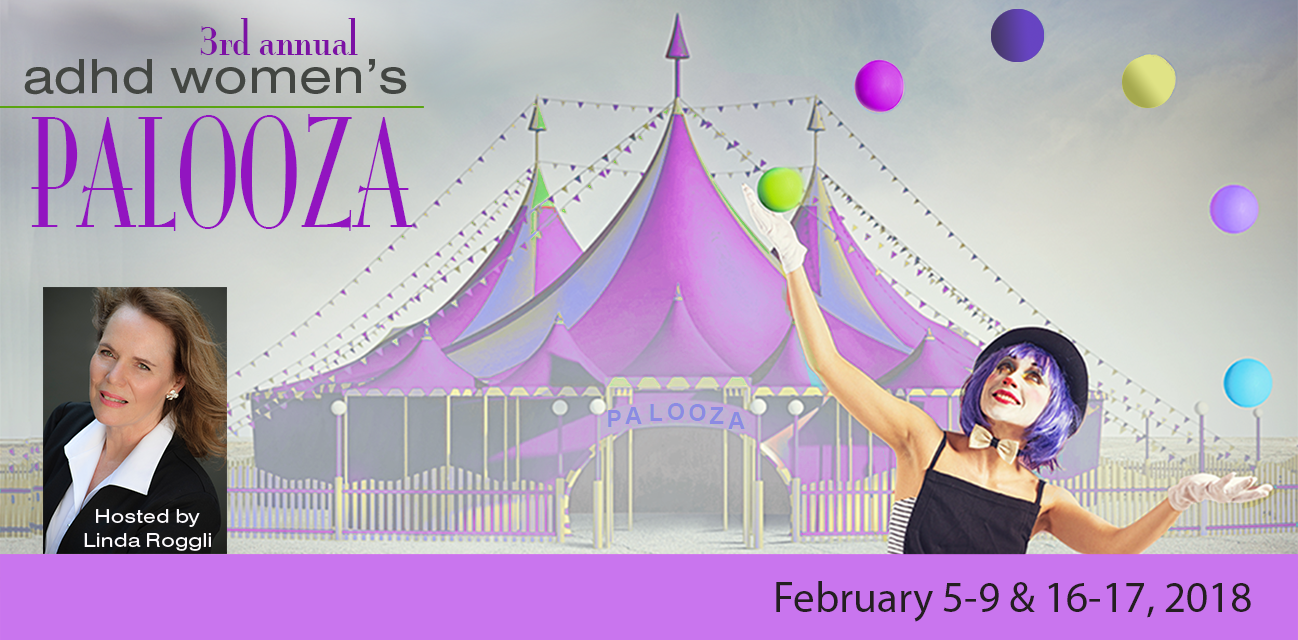 Don't Miss This
Life-Changing Week!
Yes, ADHD IS different for women, so we've invited 32 of the world's top ADHD experts to talk specifically about women's issues. It's truly a cream-of-the-crop lineup of experts including Sari Solden, Ned Hallowell, Kathleen Nadeau, Ellen Littman, Thomas E. Brown, Stephen Hinshaw, Roberto Olivardia, Rick Green, and many more… Register below or CLICK THIS LINK.
That was one of the most incredible talks I've heard... it brought me to tears. I'm 49 years old, and discovered my ADHD after getting information about ADHD for my son. I feel I'm on this self-discovery journey and everything I'm hearing in this Palooza has been invaluable. I can't thank you enough!
Carla, 2016 Palooza Participant
As a stay-at-home mom with three little ones, I appreciate having this information delivered right to my computer.
I have learned more from the previous Paloozas than I have anywhere else, either on the Internet or from doctors!
Beth, 2016 & 2017 Palooza Participant
I have enjoyed the Palooza talks! I can't believe how much information was being shared. What a great idea and a service for those of us living with this gift. I signed up for Encore, too! Yeah! Now I can revisit several speakers that really hit the target for me. Maybe even get my hubby to listen, too!
Shirley, 2016 Palooza Participant
Twenty years ago, ADD, as it was then known, was rarely diagnosed in girls and women. Gradually, the medical and psychology communities recognized that symptoms of ADHD are different for females. Diagnosis and treatment opened doors for women. A collective sigh of relief could be heard from women who once thought they were either lazy, depressed, or even a bit crazy. It was just ADD!
Free Yourself
Most ADHD women suffer in isolation. They hide behind a mask that helps them pass for "normal." In some situations. On some days. For a little while. You are not the only one who feels the shame and guilt of missing the mark.
Find Understanding
ADHD women need resources from those who truly understand their challenges. Learn from professionals who have researched, written about, and listened to personal stories like ours. Steep in their expertise, soak up their wisdom.
Make Connections
ADHD women need each other. We need a place to connect with others who share some of our story; where we can talk and ask the difficult questions without fear, and remove the mask that too often is our facade.
Why the ADHD Women's Palooza?
Because we're overdue for some special treatment, that's why.
Snuggle in and savor the experience.
(Click each photo for details.)
"Terry Matlen and I created the Palooza in 2016 to bring top quality information about ADHD to women world-wide. The best way to do that was online.
Today, we have thousands of women join us to learn, laugh, be inspired and perhaps change their lives because of this amazing information."
 – Linda Roggli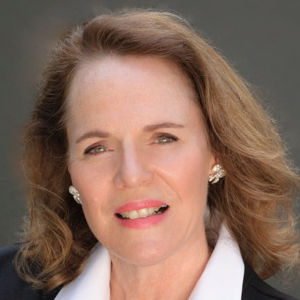 YOU DON'T WANT TO MISS THIS SPECTACULAR EVENT
PINK Ticket Affair (Includes Encore)

$147

Replay Access for 24 Hours
Live access to 30+ Palooza sessions
Downloads (audio + video) of all sessions
Special bonus gifts from Palooza experts
Live access to Saturday's Pink Ticket event
Break-out rooms for private connection
Talk to other ADHD Women LIVE
30 days of inspiration from Palooza experts in your email InBox
ENCORE Package (Recordings + Bonus)

$97

Replay Access for 24 Hours
Live access to 30+ Palooza sessions
Downloads (audio + video) of all sessions
Special bonus gifts from Palooza experts
Pink Ticket holders only
Pink Ticket holders only
Pink Ticket holders only
Pink Ticket holders only
FREE Access During Palooza Week

$0

Replay Access for 24 Hours
Live access to all 30+ Palooza sessions
ENCORE Package only
ENCORE Package only
ENCORE Package only
Pink ticket holders only
Pink ticket holders only
Pink ticket holders only