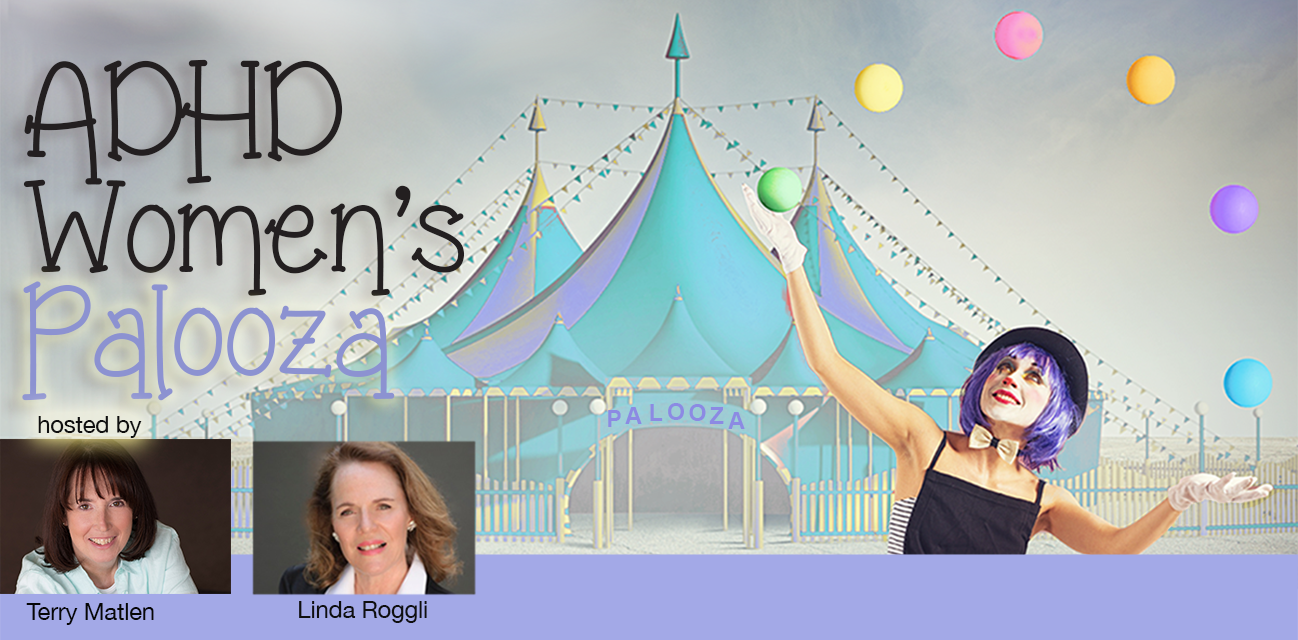 lollapalooza, lol·la·pa·loo·za, noun: a person, event or thing that is particularly impressive or extraordinary.
ADHD Women's Palooza. noun: an extraordinary week of insight and answers exclusively for ADHD women presented by 30-40 ADHD Legends and Luminaries, such as Ned Hallowell, Sari Solden, Russell Barkley, Thomas E. Brown, Stephen Hinshaw, Ellen Littman, Daniel Amen, John Ratey, Ari Tuckman, and many more… There has never been an event like this one!
---
I can't thank you enough! That was one of the most incredible talks I've heard… it brought me to tears. I'm 49 years old, and discovered I've had ADHD my whole life after getting information about ADHD for my son. I feel I'm on this self-discovery journey and everything I'm hearing in this Palooza has been invaluable.
---
WHY THE PALOOZA?
Twenty years ago, ADD, as it was then known, was rarely diagnosed in girls and women. Gradually, the medical and psychology communities recognized that symptoms of ADHD are different for females. Diagnosis and treatment opened doors for women. A collective sigh of relief could be heard from women who once thought they were either lazy, depressed, or even a bit crazy. It was just ADD!
Free Yourself
Most women suffered in isolation. They hid behind a mask that helped them pass for "normal." In some situations. On some days. For a little while. You are not the only one who feels the shame and guilt of missing the mark.
Find Understanding
ADHD women need resources from those who truly understand their challenges. Learn from professionals who have researched, written about, and listened to personal stories like ours. Steep in their expertise, soak up their wisdom.
Make Connections
ADHD women need each other. We need a place to connect with others who share some of our story; where we can talk and ask the difficult questions without fear, and remove the mask that too often is our facade.
---
The great mix of speakers — speckled with some very long-term, well-known contributors to the field — was just the right draw to leave me pleased that I got sidetracked in. Even if my time was brief and my schedule was too tight [to hear all the sessions], I wanted to say how well set-up and organized the Palooza felt and how pleasing it was to take a detour off my scheduled tasks for some random moments!
---
A MESSAGE FROM YOUR HOSTS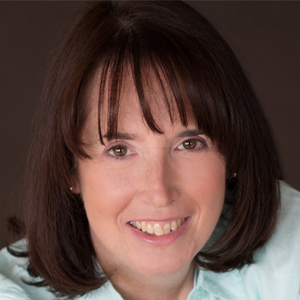 "I wish there had been a Palooza back in the 'dark ages' when ADHD in women was barely understood or recognized. I was diagnosed in my early 40s, when there were only a couple of books on the topic of ADHD and just one on 'women' with ADHD. I could have used the information you are getting here at the Palooza back then, instead of feeling so lost and misunderstood. Because of my experience, I decided to do whatever I could to help other women with ADHD find hope, inspiration and understanding."
— Terry Matlen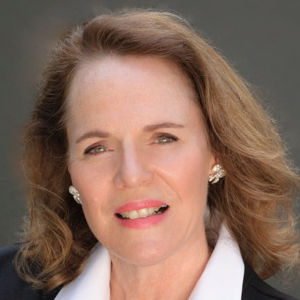 "Before my ADHD diagnosis, I apologized to everyone and everything (even desks and door jambs!). Today, I take care of my ADHD in my own unique way, supported by the thousands of (literally) like-minded women who share my diagnosis. We need each other. And we need to know as much as possible about our ADHD. That's why I am so proud of the stellar lineup of ADHD women's experts who will join us in this year's ADHD Women's Palooza. And I'm excited about the interactive Pink Ticket event on Saturday which connects us in real time. I hope you enjoy the Palooza as much as we will…it is truly a labor of love."
— Linda Roggli
Even if you missed the live 2017 Palooza, you can still catch the video AND audio plus all the speaker bonuses for all 36 sessions.
"We didn't want to duplicate the same material from 2016, so the 2017 Palooza complements last year's sessions. Taken together, the two years of Palooza sessions comprise an amazing encyclopedia of information about Women's ADHD.
It's truly a collection of the best information from the best experts in the field! If you only have one set of replays you are missing the other half of a twin package!" — Linda Roggli