Description
This presentation will discuss the ways in which women with ADHD tend to shrink back from their lives and forfeit their basic rights, needs, and desires. We will focus on ways that women with ADHD can stop making themselves small and start expanding instead, by claiming their natural rights to connection, support, meaning, equality, respect, and more.
About Michelle Frank, Psy.D.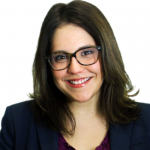 Dr. Frank is a licensed clinical psychologist specializing in ADHD. She aims to help her clients learn how to live successfully with ADHD, and without shame. Dr. Frank is the co-author of the upcoming book, A Radical Guide for Women with ADHD, written in collaboration with Sari Solden, that will be published this summer by New Harbinger. She has been interviewed by several notable media outlets on the topic of women and ADHD. Dr. Frank presents nationally on ADHD, women's issues, neurodiversity, self-esteem, academic challenges, and more.