Description
Talk too much? Get overwhelmed in conversations at parties (or avoid them altogether)? Interrupt yourself AND other people? You might need a social skills tune-up and Dr. Michele Novotni has just the tools to help. She offers tips from her wonderful book "What Does Everybody Else Know That I Don't?" and shares how she created the Novotni Social Skills Checklist to help you figure out what's going wrong…and right… with your interactions. A fascinating glimpse into how we can fit into polite society without embarrassing ourselves! This session provides the low-down on social skills for ADHD women.
About Michele Novotni, Ph.D.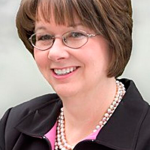 Dr. Michele Novotni is an internationally recognized expert and thought leader in the field of ADHD. She is the former president and CEO of the national Attention Deficit Disorder Association (ADDA), an inspiring speaker, best-selling author, psychologist, coach and parent of a young adult with ADHD. She is author of Adult AD/HD , What Does Everybody Else Know That I Don't? and The Novotni Social Skills Checklist. She has been interviewed on hundreds of television and radio stations, been quoted in leading national publications, and served as a keynote or invited presenter throughout the world. She is a regular columnist for ADDitude Magazine.
Michele spearheaded the creation of national ADHD Awareness Day held annually in September. In 2005, ADDA awarded her the national "Make a Difference Award." ADDA also started The Novotni Scholarship Fund in her honor to assist college students with ADHD.