Description
As a career coach, the questions I am asked the most are, "should I disclose my ADHD at work?" and "can I get accommodations for my ADHD at work?" An increasing amount of women are being diagnosed with ADHD and are realizing that their executive functioning deficits are causing problems at work. Although there are strict laws in the United States for people with disabilities, they are not always clear and straightforward.
About Lynn Miner-Rosen, M.Ed., ACC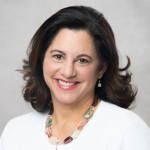 Lynn Miner-Rosen, M.Ed., ACC, is a certified Career Coach, ADHD Coach and Life Coach for teens, college students and adults, worldwide. As a Career Coach Lynn partners with her clients to support them through choosing or changing careers, networking and job search strategies, interviews/resumes/LinkedIn and ADHD "On the Job" Coaching.
Lynn has been coaching for over 8 years and has a private practice in Boca Raton, Florida. Prior to coaching, Lynn was a special education teacher, business teacher and IEP coordinator with the NY City Schools for 12 years. She holds two master's degrees in Elementary Education and Special Education. Before teaching Lynn worked in the business world for small and large companies and as a bachelor degree in Business Administration and Marketing.