Description
It's in Your Genes: Update on ADHD Genetic Research
About Stephen Faraone, Ph.D.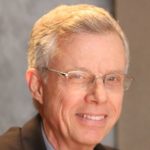 Stephen Faraone, Ph.D., is a Distinguished Professor in the Departments of Psychiatry and Neuroscience & Physiology at SUNY Upstate Medical University and Director of Research for the Department of Psychiatry. He is also Senior Scientific Advisor to the Research Program Pediatric Psychopharmacology at the Massachusetts General Hospital and a lecturer at Harvard Medical School.
An author on over 1000 journal articles, editorials, chapters and books, he was the eighth highest producer of High Impact Papers in Psychiatry from 1990 to 1999 as determined by the Institute for Scientific Information (ISI, Science, 2000, Vol 288, pg 959). In 2019, his citation metrics placed him in the top 0.01% of scientists across all fields. In 2020, expertscape indicated he was the top-rated expert in ADHD, worldwide.
Prof. Faraone is Program Director of the educational website www.adhdinadults.com. He is President of the World Federation for ADHD and a Board member for the American Professional Society of ADHD and Related Disorders. In 2002, Prof. Faraone was inducted into the CHADD Hall of Fame in recognition of outstanding achievement in medicine and education research on attention disorders.