Description
Join Executive Function skills expert Michael Delman in an informative and interesting conversation about how families can stay sane together, especially in the Age of Inattention when most everyone is struggling to get things done. Are you feeling overwhelmed at home, not only with your own struggles but with those of a spouse and a kid or two? Come learn what you can do for yourself and those you love to create a household culture where the day-to-day tasks can be completed without drama so that everyone can shift from a feeling of just surviving to that of truly thriving.
About Michael Delman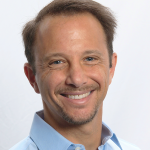 Massachusetts Distinguished Educator Michael Delman is the CEO of Beyond BookSmart, the nation's leader in executive function coaching. He is the author of Your Kid's Gonna Be Okay: Building the Executive Function Skills Your Child Needs in the Age of Attention. Michael is a pioneer and leader in the area of Executive Function coaching. He originated the application of Dr. James Prochaska's Transtheoretical Model of Change to help students improve academic performance. Michael is also the co-founder of the McAuliffe Regional Charter Public School in Framingham, Massachusetts. He presents frequently around the country at conferences and to professionals and parent groups.