Description
Cognitive Behavioral Therapy (CBT) is an effective treatment for ADHD symptoms, but how does it work? Dr. Mary Solanto, a pioneer in the study of CBT and ADHD, discusses her research, the specifics of CBT sessions and how they benefit ADHD children and adults. An important session if you are looking for a CBT professional for help with your ADHD.
About Mary Solanto, M.D.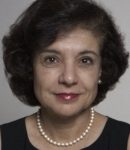 Dr. Solanto is a Professor of Pediatrics and Psychiatry at the Zucker School of  Medicine at Hofstra/Northwell (Long Island, New York) and a Senior Psychologist at Northwell Health and Cohen Children's Medical Center. She completed her undergraduate education at Princeton University and received her Ph.D. in Clinical Psychology from the University at Buffalo.  She subsequently completed an NIMH post-doctoral fellowship in the Department of Psychiatry at the Albert Einstein College of Medicine. In 2017-2018, Dr. Solanto was a Fulbright U.S. Scholar in the Netherlands where she taught and conducted research about ADHD.
Dr. Solanto has extensive experience in the diagnosis and behavioral/cognitive-behavioral treatment of ADHD throughout the lifespan – from preschool to senior citizen.  She developed a novel cognitive-behavioral intervention to target problems of executive self-management in adults with ADHD, which was the focus of an NIMH-sponsored treatment efficacy study, published in the American Journal of Psychiatry (2010).  The manual for therapists, titled Cognitive-Behavioral Treatment of Adult ADHD: Targeting Executive Dysfunction was published by Guilford Press (2011). The program was recognized as the Innovative Program of the Year by CHADD (2011). This program has recently been revised and tailored to address the needs of college students with ADHD.
Dr. Solanto serves on the Professional Advisory Boards of CHADD (National), as well as APSARD (American Professional Society for ADHD and Related Disorders), and the NCLD (National Center for Learning Disabilities).