Description
ADHD itself affects communication in ways that impact life. From its core symptoms to the more subtle impact of executive function, everyday conversation and learning can be affected. In this session, Mark Bertin discusses the effects of ADHD on communication, and what we can best do to address them.
About Mark Bertin, M.D.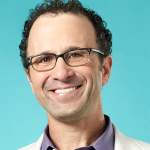 Dr. Bertin is a developmental pediatrician and author of Mindful Parenting for ADHD and The Family ADHD Solution, which integrate mindfulness into the rest of evidence-based ADHD care. He is an Assistant Professor of Pediatrics at New York Medical College, on the faculty of the Windward Teacher Training Institute, and on advisory boards for both Common Sense Media and Reach Out and Read. His blog is available through Huffington Post, Mindful.org and Psychology Today.