Description
It is frightening enough to choose a career that works. It's doubly frightening to be making a career transition in mid-life! Where do we begin? Are we too old? Do I need to stick with my same job or do I dare find something I might enjoy more?
About Wilma Fellman, M.Ed., LPC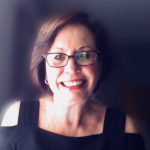 For more than 30 years, Wilma, a Licensed Professional Counselor, has been a career counselor specializing in Attention Deficit Disorder, learning disabilities, and other challenges.
She is the author of The Other Me: Poetic Thoughts on ADD for Adults, Kids and Parents (Specialty Press/A.D.D. Warehouse, 1997) and a contributor to Understanding Women with AD/HD (Updated ed., Advantage Books, 2002). The second edition of her career development book, Finding A Career That Works For You: A Step-by-Step Guide to Choosing a Career (Specialty Press/A.D.D. Warehouse, 2006), contains a special foreword by Richard Nelson Bolles, author of What Color is Your Parachute?
She has developed a course in Career & Life Planning Services Specialty Training (CSST) for seasoned ADHD Coaches, enabling them to do the "career piece" with their clients…from choosing a college major thru to the "Next Chapter," post career.