Description
Mindfulness is the moment-to-moment awareness of what is occurring in this present moment. Sounds easy, right? Often, we're in our head reliving some past mistake or worrying about what may happen in the future. With an ADHD mind, we may also be thinking of our "To Do" list or what we've forgotten on our "To Do" list! Not to worry, meditation doesn't require that we stop thinking. All minds wander! Learn simple ways to bring mindfulness into your day… throughout your day. We will even practice some basic meditation exercises.
About Marjorie Johnson, LCSW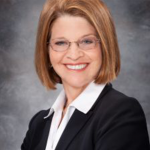 Marjorie Johnson, a Licensed Clinical Social Worker and Professional Certified Coach is president of Ascend Consulting, Inc. She specializes in counseling and coaching individuals, leaders, and professionals with ADHD. An expert in human behavior, interpersonal relationships, and mindfulness, Marjorie supports clients to live purposeful, focused, successful lives. Marjorie empowers clients to overcome challenges and make their goals a reality through self- awareness, decision making, & practical action steps with the help of her motivation & support. She has over 30 years of clinical experience and 18 yrs. coaching clients with ADHD and related emotional, behavioral, and interpersonal issues.