Description
Yesterday wasn't the first time you said the wrong thing or told someone you barely knew your whole life story, including gory details. Some details and topics, especially about others, are just not meant to be shared.. and yet, here you go again. Women with ADHD often move too fast in relationships, sharing too much, too soon. You crave closeness, hate boring dialog and often misread or fail to grasp social cues. Caroline Maguire, author of Why Will No One Play with Me, shares valuable insight on how to better read others' attempts at friendship, how to control the impulse to over-share and how to repair a friendship when you mistakenly said too much. Friendships and connection are a basic human need, so learn how to build mutual respect and intimacy in all of your relationships.
About Caroline Maguire, M.Ed., ACCG, PCC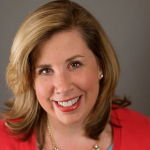 Caroline Maguire, M.Ed., ACCG, PCC, is a top expert in the field of social skills development for children, teens and young adults who struggle socially and the families who support them. She is the founder of a new training curriculum, The Fundamentals of ADHD Coaching for Families, at the ADD Coaching Academy; the only Coach Training program accredited by the International Coach Federation (ICF). Ms. Maguire guides parents, clinicians and academic professionals to recognize and address the challenges associated with executive function and social isolation challenges.
Ms. Maguire funnels her decades of expertise into Why Will No One Play With Me, a number one new release book on Amazon and training methodology that has sparked a revolution in our understanding of the importance of social skills in all children. She is a favored contributor to journalists for publications including U.S. News & World Report, Mind Body Green, Salon, Huffington Post, Today Parenting, ADDitude, Attention Magazine and WebMD and is a sought-after lecturer and workshop facilitator.
Join her Facebook Chat every first Monday #AskCoachCaroline, follow her @CoachCarolineCM, and sign up with your email address to receive her free Play Better Plan Mini-Course.