Description
Creativity is what changes the world. It's what changes our society. And it's what changes how your day goes.
Drawing upon his own experience, and that of many ADHD adults and experts that he has interviewed for videos about every aspect of ADHD, Rick Green, from TotallyADD.com, explores the potential power of creativity for managing and even mastering one's ADHD.
Studies have shown that ADHD folks score higher on standard tests for creativity. What are the practical implications? It starts by understanding what creativity is. We'll consider that this 'airy-fairy' concept is actually a requirement in almost every area of life. Creativity is simply problem solving. And ADHD is a real problem.
So, can we use our creativity to come up with better strategies and solutions to the difficult, even painful challenges of ADHD? Yes. Most of us already do. What about all the great ideas we have, the brilliant brainstorms that capture our imagination, only to slowly fade into another 'incompletion?' Extra creativity does not automatically produce more productivity.
Rick offers simple practices that can help unleash your creativity in every area of life. We discuss practical steps that will help you turn your 'great ideas' into reality. And since creativity begets more creativity, do bring your brilliant ideas to share with everyone in this webinar. The goal is to have a more fulfilling experience of work, play, relationships, and of course, creating a joyful childhood for our kids who are struggling with ADHD.
About Rick Green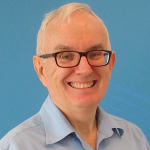 After graduating with a BSc. in Physics, Rick Green became a comedy writer, actor, director, and producer. He has worked on 700 episodes of television and radio, including History Bites; Prisoners of Gravity; The Red Green Show; and The Frantics. In 2009 Rick and his wife, Ava, created the award-winning website TotallyADD.com, plus two ground-breaking PBS documentaries on adult ADHD: ADD & Loving It?! and ADD & Mastering It!, and 16 full-length videos on every aspect of ADHD. These program feature 60 doctors, specialists, researchers, coaches, and authors. Combining practical information with a warm, lively, and visual style, these videos offer sensible answers on parenting, holistic strategies, success at school and university, medication, mindfulness, sleep, emotional sensitivity, and more. For his work helping millions of people affected by ADHD, Rick was appointed to The Order of Ontario and The Order of Canada.