Description
In this fast-paced discussion, professional organizer Susan Pinsky tackles the nuts and bolts of ADHD disorganization and clutter control for women with ADHD: 
– I'm buried in paper – how can I get control of it?
– How can I organize my kitchen so it works for me?
– Is there an organizer/planner that works best for ADHD women?
– How do I maintain order when I do manage to get organized?
– What do you do with all those toys?
…….and much more
To free yourself from clutter and chaos, she recommends a secret weapon: the "P" word.
About Susan Pinsky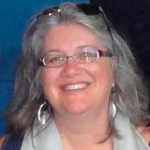 Susan Pinsky specializes in residential organizing for families with children, seniors, moves, memorabilia/photos, the chronically disorganized, lifestyle transitions, and ADHD. She's the author of: Organizing Solutions for People with ADHD (newly revised and updated, Fair Winds Press 2010) and The Fast and Furious Five Step Organizing Solution (Fair Winds at Quayside Publishing 2010).