Description
Procrastivity is a specific type of procrastination in which priority tasks are avoided by engaging in other tasks that themselves are productive and necessary, but which end up being self-defeating because they take time, effort, and energy away from priority tasks. Thus, adults with ADHD may be busy all day but not feel productive on the most important endeavors. However, there are many useful lessons learned from procrastivity that can help increase follow through on priority tasks, including better understanding of the core cognitive themes or thinking styles in adult ADHD.
About J. Russell Ramsay, Ph.D.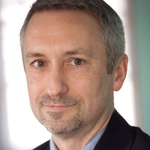 Dr. J. Russell ("Russ") Ramsay is co-founder and co-director of the University of Pennsylvania's Adult ADHD Treatment and Research Program and an associate professor of clinical psychology in psychiatry in the University of Pennsylvania Perelman School of Medicine. He has authored four books (and is currently working on his fifth, Thinking Through Adult ADHD, which will include a section on"procrastivity"), and numerous peer-reviewed professional and scientific articles, research abstracts, as well as book chapters on issues related to adult ADHD. He serves on the editorial board of the Journal of Attention Disorders, and is on the Professional Advisory Boards of ADDA, CHADD, and Totally ADD, on the Board of Directors of APSARD, on the scientific advisory board of Additude Magazine, is past winner of the Szuba award for excellence in clinical teaching and research at Penn, and is in the CHADD Hall of Fame.