Description
In this presentation, we talk about common relationship patterns and pitfalls for couples impacted by ADHD. Most importantly, we talk about what to do to pivot from challenges into connection starting right now. This talk integrates Dr. Frank's ADHD-informed perspective with decades of research by John and Julie Gottman on what makes relationships most likely to succeed.
About Dr. Michelle Frank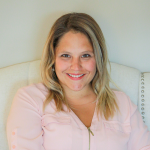 Dr. Michelle Frank is a well-regarded specialist in the diagnosis and treatment of ADHD. She also works with couples impacted by ADHD using Gottman Method Couples' Therapy. Dr. Frank takes an active, empowering, strengths-forward approach based on empirically validated interventions and aims to help her clients learn how to live successfully with ADHD – and without shame. Dr. Frank is the co-author of A Radical Guide for Women with ADHD: Embrace Neurodiversity, Love Boldly, and Break Through Barriers, written in collaboration with Sari Solden. She is committed to ADHD advocacy and awareness campaigns, speaking nationally on issues related to ADHD, women's empowerment, and neurodiversity. Visit her online at enrichcenter.org.