Description
Career & Life Planning is more than about finding the "Perfect Job." We all live our life in "chapters." We want to make the best life choices we can in each chapter, given our strengths and challenges.
Learning how to tackle what seems like an overwhelming task of deciding "what to do next," can ease the anxiety of uncertainty, reduce the possibility of failure, and provide us with renewed joy, facing each of life's "next steps."
This session lays a philosophical foundation for making good career & life choices; discusses a systematic approach to gathering necessary data for good choices; discusses how to guarantee that your "NEXT choice" will fit you even more than previous choices; and includes a Q & A about all things related to career & life planning issues.
About Wilma Fellman, M.Ed., LPC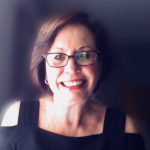 For more than 30 years, Wilma, a Licensed Professional Counselor, has been a career counselor specializing in Attention Deficit Disorder, learning disabilities, and other challenges.
She is the author of The Other Me: Poetic Thoughts on ADD for Adults, Kids and Parents (Specialty Press/A.D.D. Warehouse, 1997) and a contributor to Understanding Women with AD/HD (Updated ed., Advantage Books, 2002). The second edition of her career development book, Finding A Career That Works For You: A Step-by-Step Guide to Choosing a Career (Specialty Press/A.D.D. Warehouse, 2006), contains a special foreword by Richard Nelson Bolles, author of What Color is Your Parachute?
She has developed a course in Career & Life Planning Services Specialty Training (CSST) for seasoned ADHD Coaches, enabling them to do the "career piece" with their clients…from choosing a college major thru to the "Next Chapter," post career.