Description
Why are there so many kids who don't respond very well to rewards and punishments? What can we do instead? This insightful conversation discusses alternatives to parenting through power and control. Dr. Greene offers a three-step collaborative approach to help parents address difficult behaviors — especially when rewards and consequences are ineffective.
About Ross Greene, Ph.D.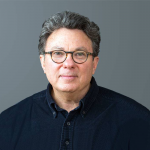 Dr. Greene is currently adjunct Associate Professor in the Department of Psychology at Virginia Tech and adjunct Professor in the Faculty of Science at the University of Technology in Sydney, Australia, after having served on the faculty at Harvard Medical School for over 20 years. Along the way, he's also been on the faculty in the Departments of Psychiatry and Pediatrics at University of Massachusetts Medical Center and in the Department of Education at Tufts University. Way more important than the titles is the non-profit organization he founded – called Lives in the Balance – which aims to disseminate the CPS model through free web-based programming and to support and advocate on behalf of behaviorally challenging kids and their parents, teachers, and other caregivers. One component of his advocacy efforts is the recently-released documentary film, The Kids We Lose, which won the Best Feature Documentary Award at the 2018 New Hamshire Film Festival, at the 2019 Women's Film Festival in Philadelphia, and at the 2019 Los Angeles Women's International Film Festival, and has been screened on Maine Public Television.