Description
Join Licensed Marriage and Family Therapist Debbie Steinberg Kuntz in navigating the stages of the 'twice exceptional (2e)' roadmap to help bright and quirky kids (grades K-12) realize their promise. We'll discuss the 6 key stages (the 6 S's) families raising 2e kids often navigate. Help your 2e child get in the right lane for thriving with concrete action steps for each stage of the journey. Which stage is your child in and what's the next right step? Come find out!
About Debbie Steinberg Kuntz, LMFT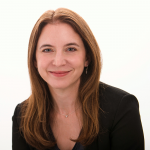 Debbie Steinberg Kuntz is a licensed marriage and family therapist (LMFT) in private practice near Seattle. She received her undergraduate degree from Middlebury College and her Master's in child, couple, and family counseling from Antioch University. She enjoys working with twice exceptional children and their parents, many of whom work in Seattle's high tech field. She runs the Bright & Quirky Child online summit.