Description
Individuals with ADHD, particularly women with ADHD, often struggle to take care of themselves and their health. Creating a wellness plan to encompass nutrition, sleep, exercise and managing stress can go a long way to helping create and maintain a healthy lifestyle.
About Alan R. Graham, Ph.D., PCC, MCAC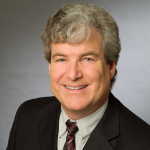 Alan R. Graham, Ph.D., PCC, MCAC is Dean of ADD Coach Training for Mentorcoach. Dr. Graham coaches executives with business and organizational challenges and adults, teens, children and parents impacted by ADHD. His website, ADDvisor.com, offers practical information about ADHD. He has helped many individuals benefit from Cogmed Working Memory Training. He has served on the board of the Professional Association of ADHD Coaches (PAAC) and the Editorial Board of The Journal of Attention Disorders. Dr. Graham is the lead author of Lemonade: The Leader's Guide to Resilience at Work (2012) and the Resilience at Work Assessment (RAW-A). Dr. Graham is the editor of The Guide to ADHD Coaching: How to Find and ADHD Coach and What to Do When You Get One (2018). The book includes chapters from some of the finest credentialed ADHD coaches in the USA and abroad.