Description
Let's get down to ADHD basics: the three "presentations" of ADHD and how they manifest for boys and girls. Can kids actually outgrown their ADHD? ADHD shows up with some sidecar diagnoses, too — what's that about? The stats about unmanaged ADHD are frightening but is there any good news on the horizon for kids, parents and families who live with ADHD? This three-way conversation brings together all the ADHD Parents' Palooza hosts for an engaging review of ADHD – great for parents of kiddos newly diagnosed but just as useful as a review for parents and teachers who have been 'in the trenches' for a while.
About Linda Roggli PCC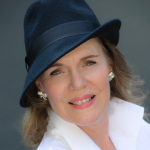 Linda Roggli is a Professional Certified Coach (PCC), award-winning author and founder of the A-D-Diva Network for ADHD women 40-and-better. She is an internationally-recognized expert in midlife and senior ADHD. She co-founded the Annual ADHD Women's Palooza, a week of online conversation with 35 of the world's top ADHD women's experts. She will launch the first ADHD Parents' Palooza in August 2018.
Linda's book, Confessions of an ADDiva- midlife in the non-linear lane, won first prize for women's issues in the prestigious Next Generation Indy Book Awards competition. She is a regular contributor to ADDitude Magazine and a popular speaker online and at on-site conferences. She lives in Durham, NC with her slightly OCD husband and two adorable ADHD Shelties.