Description
While the freedoms of college present tremendous opportunities, without essential executive function skills and a plan, students often struggle in college. Even students who were successful in high school need strategies to overcome the tendency to procrastinate so they can effectively balance their social lives, academic demands, and the many other offerings that college life provides.
About Michael Delman, M.Ed.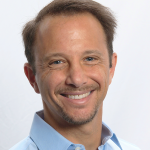 Massachusetts Distinguished Educator Michael Delman is the CEO of Beyond BookSmart, the nation's leader in executive function coaching. He is the author of Your Kid's Gonna Be Okay: Building the Executive Function Skills Your Child Needs in the Age of Attention. Michael is a pioneer and leader in the area of Executive Function coaching. He originated the application of Dr. James Prochaska's Transtheoretical Model of Change to help students improve academic performance. Michael is also the co-founder of the McAuliffe Regional Charter Public School in Framingham, Massachusetts. He presents frequently around the country at conferences and to professionals and parent groups.