Description
Buzz words such as "grit," "resilience," and "mindfulness" fill headlines around child development and education today, but what do they really mean? They all relate to our ability to sustain focus, persist, plan, and manage the challenges of everyday life and can be directly impacted by ADHD. On a practical, day to day level, what does research teach us about how to build resilience and promote EF in our children … and in ourselves?
About Mark Bertin, M.D.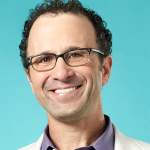 Dr. Bertin is a developmental pediatrician and author of Mindful Parenting for ADHD and The Family ADHD Solution, which integrate mindfulness into the rest of evidence-based ADHD care. He is an Assistant Professor of Pediatrics at New York Medical College, on the faculty of the Windward Teacher Training Institute, and on advisory boards for both Common Sense Media and Reach Out and Read. His blog is available through Huffington Post, Mindful.org and Psychology Today.