Description
Barbara's article in the December issue of Attention Magazine described what life is like living with inattentive ADHD. She will talk to us about strategies and supports that have helped her be successful and appreciate her ADHD brain wiring.
About Barbara Luther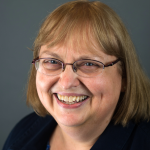 Barbara Luther is Director of Training at the ADD Coach Academy and a Master Certified ADHD Coach who specializes in working with inattentives.