Description
Mindfulness may be both more and less than you think. It's not only a way of staying settled when stressed, but a practical way to work with challenges in life. It can help with all the stress ADHD causes, with self-esteem, and through seeing ADHD more clearly, with less judgment, all of which improves care … and your own sense of well being too.
About Mark Bertin, M.D.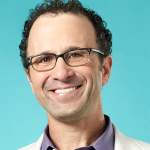 Dr. Bertin is a developmental pediatrician and author of Mindful Parenting for ADHD and The Family ADHD Solution, which integrate mindfulness into the rest of evidence-based ADHD care. He is an Assistant Professor of Pediatrics at New York Medical College, on the faculty of the Windward Teacher Training Institute, and on advisory boards for both Common Sense Media and Reach Out and Read. His blog is available through Huffington Post, Mindful.org and Psychology Today.