Description
You force yourself into an uncomfortable social situation to hopefully make new friends and end social isolation, only to have accomplished the complete opposite. You now feel insulted, rejected and even more lonely. Why does this keep happening to you?
About Caroline Maguire, M.Ed., ACCG, PCC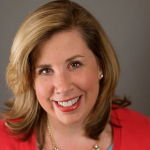 Caroline Maguire, M.Ed., ACCG, PCC, is the author of the award winning book, Why Will No One Play With Me? and founder of a SEL training methodology #ConnectionMatters — both designed to teach emotional regulation, social and self-awareness and responsible decision-making skills. She founded the only Coach Training program accredited by the ICF, ADDA's The Fundamentals of ADHD Coaching for Families. Ms. Maguire is a seasoned social skills clinician with years of experience at the Hallowell Center Boston and now operates her private practice. She is a sought-after lecturer and workshop facilitator, the social skills columnist in ADDitude Magazine, and a favored contributor to many publications. Visit her website at carolinemaguireauthor.com.