Description
A quick overview of what sets inattentive ADHD apart. Developing your personal success process working with your inattentive brain wiring. Specific tips for addressing decision-making, procrastination, rumination, negative self-talk, emotional flooding, and energy management. Trading in your whip for a passion battery. Cementing your accomplishments into a launchpad.
About Barbara Luther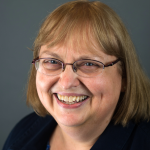 Barbara Luther is Director of Training at the ADD Coach Academy and a Master Certified ADHD Coach who specializes in working with inattentives.