Description
As an ADHD coach, I hear stories nearly every day from my clients about being stuck. They want to plan their week, organize their desk, write a paper draft, or pay their bills, but just can't seem to get themselves to follow through on their own intentions. But guess what — life doesn't have to be this way. Based on current research and my own experiences as a coach, I've created The ADHD Trifecta model for motivation. This model identifies 3 specific areas people can focus on to increase their motivation and thus, increase their ability to get things done and meet their goals! In this presentation we will:
Learn how ADHD gets in the way of feeling motivated and taking action.
Explore three main motivators for people with ADHD.
Use the ADHD Trifecta as a tool to generate motivation and action.
Learn several specific methods that real people have used to take action and implement solutions.
About Casey Dixon, PCC, BCC, SCAC, M.S.Ed.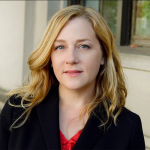 Casey Dixon is a Life Coach with a unique focus on science-based, innovative collaborative coaching for lawyers, professors, and other demand-ridden professionals having ADHD. Comfortable and familiar with the paradox of competence and accomplishment smacked up against dysregulation and stuckness, Casey listens intensely without judgment, adding a logical voice and sometimes a bit of humor. Casey has become recognized for helping clients excel in authentic and creative ways using ADHD-informed approaches. Casey is recognized as an ICF Professional Certified Coach, Senior Certified ADHD Coach, and Board Certified Coach. As an in-demand ADHD Coach, Casey has developed her expertise as an entrepreneur, author, interviewee, CLE presenter, and educational speaker.