Description
Let's face it – parents and kids with ADHD often means having a lot of clutter and a crazy sense of disorganization. Between the constant flow of school stuff, appointments, meals, groceries, shoes, laundry… making it to the end of the day can feel pretty challenging. Tackling the clutter and creating systems is possible if the family can work as team. In this session, we talk about creating awareness of the distractions, interests, and strengths of each family member and strategies for implementing a successful outcome for various goals.
About Regina F. Lark, Ph.D., CPO, CPO-CD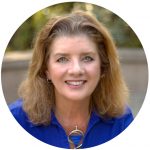 In 2008, Dr. Regina Lark founded A Clear Path: Professional Organizing and Productivity. Regina is a featured speaker and educator on issues ranging from productivity, hoarding, and women's leadership. As a Certified Professional Organizer, CPO®, Regina is a specialist in residential organizing, workplace productivity, and life transitions. With an additional Certification in Chronic Disorganization, she works with clients who are challenged by ADHD, procrastination, and time management. She is a graduate of the Organizer Coach Foundation Training Program, and serves as a Member Director of the National Association of Productivity and Organizing Professionals (NAPO). Regina is the author of Psychic Debris, Crowded Closets: The Relationship between the Stuff in your Head and What's Under your Bed (3rd ed). In 2018, she was identified as one of "20 Best" Professional Organizers by Expertise.com. In 2016, she was named one of LA's Top 10 Organizers by CBS/KCAL Channel 2, and was awarded by "Most Innovative Organizer" in 2013 by NAPO-LA. Regina earned her Ph.D. in history from the University of Southern California. For fun she plays golf and tennis, and writes goofy songs about clutter.