Description
Dr. Barkley addresses the meaningful contributions grandparents can make to the care, development, and quality of life for their grandchild with special needs, such as ADHD, autism spectrum disorder, and other developmental disabilities, as well as to the quality of life to their adult children who are the parents of this child. He will share his personal experiences as well as those of other grandparents who have stepped up and assumed various caregiver roles for their special needs grandchildren.
About Russell Barkley, Ph.D.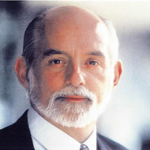 Russell A. Barkley, Ph.D., is a Clinical Professor of Psychiatry at the Medical University of South Carolina. He is a Diplomate (board certified) in three specialties, Clinical Psychology (ABPP), Clinical Child and Adolescent Psychology, and Clinical Neuropsychology (ABCN, ABPP). Dr. Barkley is a clinical scientist, educator, and practitioner who has published 23 books, rating scales, and clinical manuals numbering 41 editions. He has also published more than 270 scientific articles and book chapters related to the nature, assessment, and treatment of ADHD and related disorders. He is the founder and Editor of the bimonthly clinical newsletter, The ADHD Report, now in its 20th year of publication.
Dr. Barkley has presented more than 800 invited addresses internationally and appeared on nationally televised programs such as 60 Minutes, the Today Show, Good Morning America, CBS Sunday Morning, CNN, and many other programs on behalf of those with ADHD. He has received awards from the American Psychological Association, American Academy of Pediatrics, American Board of Professional Psychology, Association for the Advancement of Applied and Preventive Psychology, American Professional Society for ADHD and Related Disorders, New England Educational Institute, the Wisconsin Psychological Association, and Children and Adults with ADHD (CHADD) for his career accomplishments, contributions to research in ADHD, to clinical practice, and for the dissemination of science.