Description
Join Debbie, Diane and Linda to talk about bright and quirky kids, who are also called 'twice exceptional,' because they are very bright and also have challenges such as ADHD, autism, learning differences, or all at the same time! Debbie will share some of the main themes from her recent parent survey as well as key concepts and tips to try out at home. Learn about the self-scientist lifestyle and how a family can use the design thinking process to build their own success strategies. Learn tips for student disengagement, executive function deficits, disruptive behavior in class and a stressed parent-child relationship.
About Debbie Steinberg-Kuntz, LMFT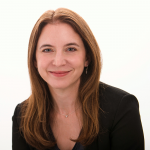 Debbie Steinberg Kuntz is a licensed marriage and family therapist (LMFT) in private practice near Seattle. She received her undergraduate degree from Middlebury College and her Master's in child, couple, and family counseling from Antioch University. She enjoys working with twice exceptional children and their parents, many of whom work in Seattle's high tech field. She runs the Bright & Quirky Child online summit.