Description
Should kids with ADHD use technology and video games? Only if parents want their kids to connect with others? Can they overdo it? Of course! Parents of kids with ADHD recognize how much their kids love technology and can find many ways to use this interest to benefit their kids. This session will help parents learn how to choose and use technologies to help their kids with ADHD. We will also look at strategies such as developing a balanced "Play Diet" to moderate screen time and to transform digital play into healthy play.
About Randy Kulman, Ph.D.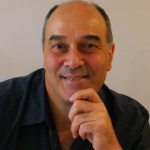 Randy Kulman, Ph.D. is the Founder and President of LearningWorks for Kids, an educational technology company that specializes in using video games to teach executive-functioning and academic skills. For the past 30 years, Dr. Kulman has also been the Clinical Director and President of South County Child and Family Consultants, a private practice that specializes in assessment of children with learning disorders and attention difficulties. Additionally, Dr. Kulman is the author of numerous essays and book chapters on the use of digital technologies for improving executive functioning skills in children. His current research projects include the development of a parent and teacher scale for assessing executive-functioning skills in children and a large survey study examining how children with ADHD and Autism use popular video games and apps. He is an advisor and occasional writer for ADDitude Magazine, Commonsensemedia.org, and Toca Boca. He is the author of two books: Train Your Brain for Success: A Teenager's Guide to Executive Functions and Playing Smarter in a Digital World.