Description
Rick Green is a big fan of the idea of Time Management. He's bought books on the subject. Read articles. Bought systems and agendas. And eventually developed his own systems and templates.
But at some point he realized he wasn't sure what Time Management means. It's kind of vague, right?  He had to admit that, after all the time he spent trying to manage his time (Ironic!), he was still struggling with procrastination, focus, finishing things, tracking progress, and not having evenings and weekends fill up with unfinished tasks.
Green wasn't optimizing the time he set aside for a task, so it took longer than he planned.
Now, he has developed some strategies that actually have him finishing what he started in less time than he expected. Astonishing. They don't take much time and end up saving time. People who don't have the ADHD mindset do this automatically. For him, it's been a matter of figuring out why he kept 'running over the allotted time,' and finding simple tricks to prevent it.  And to actually inspire and excite himself to get started.
About Rick Green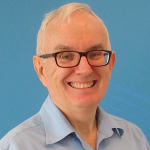 After graduating with a BSc. in Physics, Rick Green became a comedy writer, actor, director, and producer. He has worked on 700 episodes of television and radio, including History Bites; Prisoners of Gravity; The Red Green Show; and The Frantics. In 2009 Rick and his wife, Ava, created the award-winning website TotallyADD.com, plus two ground-breaking PBS documentaries on adult ADHD: ADD & Loving It?! and ADD & Mastering It!, and 16 full-length videos on every aspect of ADHD. These program feature 60 doctors, specialists, researchers, coaches, and authors. Combining practical information with a warm, lively, and visual style, these videos offer sensible answers on parenting, holistic strategies, success at school and university, medication, mindfulness, sleep, emotional sensitivity, and more. For his work helping millions of people affected by ADHD, Rick was appointed to The Order of Ontario and The Order of Canada.