Description
In this session, we discuss some of the stimulant and non-stimulant medications that are most commonly used to treat ADHD including how they work, why we use them, and the similarities and differences between these medications. We will also discuss how hormone variations may affect our ADHD and these medications. Lastly, we will look at some of the misconceptions surrounding these medications and the treatment of ADHD.
About Dr. Carolyn Lentzsch-Parcells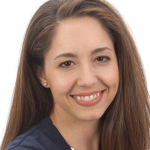 Dr. Carolyn Lentzsch-Parcells is a board certified pediatrician and the owner and President of Girls to Women/Young Men's Health and Wellness Fort Worth, a multi-faceted clinic dedicated to meeting the physical and emotional needs of adolescents and young adults. Dr. Lentzsch-Parcells also currently holds academic appointments as an Assistant Professor of Pediatrics at the TCU and UNTHSC School of Medicine and as an Adjunct Assistant Professor at A&M Health Science Center. As a physician with ADHD herself, she has a special interest in caring for patients with ADHD and learning issues. Dr. Parcells regularly speaks to parent, student, and professional audiences on subjects such as parenting, ADHD, depression, anxiety and stress, adolescent development, sexuality, and preparing for college.