Description
Dr. Delahooke will describe new ways to reduce behavioral challenges based on neuroscience and compassion research in order to promote satisfying, secure relationships. When we view behaviors as the "tip of the iceberg," we move beyond techniques that focus solely on compliance and surface behaviors. Once we appreciate a child's unique needs and individual differences, our interactions become more positive as we strengthen relationships of trust and understanding.
About Mona Delahooke, Ph.D.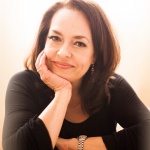 Mona Delahooke, Ph.D. is a clinical child psychologist, author and speaker with a passion for supporting families and children. She has worked widely with multidisciplinary teams for over 25 years. She is a senior faculty member of the Profectum Foundation and is a trainer and consultant to schools and agencies including the Los Angeles Department of Mental Health. Her blog, The Visible Parent, and books, Beyond Behaviors: Using Brain Science and Compassion to Understand and Solve Children's Behavioral Challenges, (2019) and Social & Emotional Development.