Description
For many students with ADHD, the biggest challenge at school isn't understanding the material…it's finding a way to stay organized, focused, motivated, and on track long enough to complete the work. This makes school a perfect opportunity for students to learn ways to develop executive functioning skills that they can use to succeed later in life – during college and their career. Join us for this interview.
About Maggie Wray, Ph.D.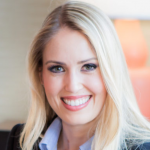 Dr. Maggie Wray is a certified ADHD Coach & Academic Life Coach with a Ph.D. in Neurobiology and Behavior from Cornell and a Bachelor's degree in Astrophysics from Princeton. She founded Creating Positive Futures in 2012 to help high school and college students learn how to earn better grades with less stress. Her small team of dedicated coaches is on a mission to empower ADHD students to develop the mindset, organization, time management, and study skills they need to achieve their goals. Learn more about Dr. Maggie, the Creating Positive Futures team, and their innovative personalized private and small-group coaching programs for students at CreatingPositiveFutures.com.