Description
Medical treatment for ADHD fails far too often, not because of the drugs themselves, but how they are managed. Patients often suffer from missed brain and body diagnoses that create a variety of reactions to ADHD medications. The too frequent result of these challenges: diagnostic confusion, imbalanced treatment and over or under medication. Patient treatment can dramatically improve when providers use the most up-to-date available methods derived from contemporary neuroscience – methods assembled from hard data, clinical experience and laboratory research. The brain is connected to the body, and without proper over-all health care, many medications simply will not work as expected.
About Dr. Charles Parker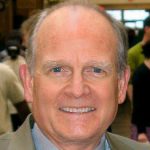 Dr. Parker is a Neuroscience Consultant, Child and Adult psychiatrist, and psychopharmacologist. He specializes in diagnostic and medical services for troubled children, adolescents and adults. Dr. Parker's philosophy starts with a consistent practice of teamwork with everyone from the family in the office to a growing team of national and international providers with whom he regularly consults. With 45 + years of experience he works with a variety of treatment issues from the challenging to the apparently simple, with patients who have multiple issues and treatment trials, and those uncomfortable with that first psychiatric consultation. Frequently he presents to a variety of national audiences on topics from neuroimaging to advances in psychopharmacology, and the growing pervasive problems with the downstream brain effects of neurotoxins. Dr. Parker's diverse background includes psychoanalysis training in personal coaching; certification for use of Nuclear Medicine Pharmaceuticals and as a Radiation Safety Officer by the Nuclear Regulatory Commission; and the use of neuroimaging for precise clinical guidelines to choose specific medical interventions with a wide variety of brain conditions. Dr. Parker is a member of the American Medical Association, the American Psychiatric Association, the Medical Society of Virginia, Society for Neuroscience, and the medical staff of Sentara Virginia Beach General Hospital.