Description
Succeeding in school is often a huge challenge for students with ADHD, whether they're earning straight A's or struggling to pass their classes. The effort required to stay focused, keep up with assignments, and manage time effectively can take a toll on students' motivation and create stress for the entire family. Join this special presentation with Dr. Maggie Wray to learn 6 tips on how you can help your ADHD teen earn better grades with less stress for the whole family.
About Maggie Wray, Ph.D.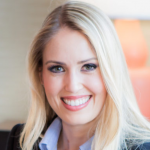 Dr. Maggie Wray is a certified ADHD Coach & Academic Life Coach with a Ph.D. in Neurobiology and Behavior from Cornell and a Bachelor's degree in Astrophysics from Princeton. She founded Creating Positive Futures in 2012 to help high school and college students learn how to earn better grades with less stress. Her small team of dedicated coaches is on a mission to empower ADHD students to develop the mindset, organization, time management, and study skills they need to achieve their goals. Learn more about Dr. Maggie, the Creating Positive Futures team, and their innovative personalized private and small-group coaching programs for students at CreatingPositiveFutures.com.