Description
Women with ADHD often struggle with lasting friendships and learning how to create the positive social impressions while also being themselves. Our ADHD symptoms affect our social skills and women are held to a high standard for expected social behaviors. Often ADHD women crave authenticity, intimacy, and understanding, but are aware of how our ADHD affects our friendships, social approach and keeps us from the very connectedness we crave.
Sometimes we need to tweak our social approach by learning key skills like self-regulation, reciprocal conversations, and emotional control that impact our friendships.   But even as we work on the areas where our ADHD symptoms affect friendships, it is important to manage self-criticism.
Finding a circle of supporters and learning to manage your inner critic and drown out the noise of society is often a hard lesson to learn.  But for ADHD women, finding a circle of support and learning to silence our inner critic is the best way to find self-confidence and self-acceptance. This session explores how.
with Caroline Maguire, M.Ed., ACCG, PCC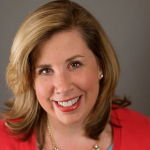 Caroline Maguire, M.Ed., ACCG, PCC, is a top expert in the field of social skills development for children, teens and young adults who struggle socially and the families who support them. She is the founder of a new training curriculum, The Fundamentals of ADHD Coaching for Families, at the ADD Coaching Academy; the only Coach Training program accredited by the International Coach Federation (ICF). Ms. Maguire guides parents, clinicians and academic professionals to recognize and address the challenges associated with executive function and social isolation challenges.
Ms. Maguire funnels her decades of expertise into Why Will No One Play With Me, a number one new release book on Amazon and training methodology that has sparked a revolution in our understanding of the importance of social skills in all children. She is a favored contributor to journalists for publications including U.S. News & World Report, Mind Body Green, Salon, Huffington Post, Today Parenting, ADDitude, Attention Magazine and WebMD and is a sought-after lecturer and workshop facilitator.
Join her Facebook Chat every first Monday #AskCoachCaroline, follow her @CoachCarolineCM, and sign up with your email address to receive her free Play Better Plan Mini-Course.