Description
Women with ADHD have a lot to offer the world: Creative solutions to common problems, acceptance and appreciation of differences, empathy for hardship, and compassion for others who feel misunderstood. Many, however, feel alone, lost, and ashamed after a lifetime of ADHD challenges and related damage to self-concept and experiences of connection. Over time, these experiences add up to a legacy of shame and hiding that get in the way of pursuing passions, dreams, and meaningful relationships. Although many women hope that "fixing" ADHD challenges will lead to the fulfillment they most desire, most discover that executive functioning challenges account for only one piece of the puzzle.
In this session, Michelle Frank highlights the common legacy of shame and hiding that many women with ADHD experience, and discusses ways to move from hiding and shame towards developing a compassionate and fulfilling relationship with oneself and others.
About Michelle Frank, Psy.D.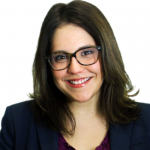 Dr. Frank is a licensed clinical psychologist specializing in ADHD. She aims to help her clients learn how to live successfully with ADHD, and without shame. Dr. Frank is the co-author of the upcoming book, A Radical Guide for Women with ADHD, written in collaboration with Sari Solden, that will be published this summer by New Harbinger. She has been interviewed by several notable media outlets on the topic of women and ADHD. Dr. Frank presents nationally on ADHD, women's issues, neurodiversity, self-esteem, academic challenges, and more.