Description
Seth discusses some important lenses that women with ADHD might want to view EF and its impact on their lives so they can feel empowered to work with challenges as effectively as possible.
These include:
How EF is involved with emotions and the nervous system and how we can make better decisions when having tools to regulate the nervous system.

How attachment theory and polyvagal theory are connected to EF and how they impact all of our relationships.

How shame commonly influences people.

The exact things that people need to develop in order to have "good enough" EF to accomplish important goals.

The 20 aspects of EF. 
About Seth Perler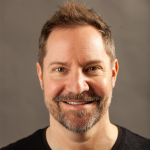 Seth Perler is a well-known Executive Function Coach, educator, vlogger, and guy who cares about seeing outside-the-box kids succeed. This means that he helps struggling, outside-the-box, neurodiverse learners turn it around in a baffling system so they can launch a successful future. His weekly blog, SethPerler.com gives parents and teachers game-changing answers in a sea of misguided educational fluff. Visit sethperler.com or https://executivefunctionsummit.com/