Description
So often I hear, "we all have ADHD, and race doesn't matter." This couldn't be further from the truth. Intersections teach us how taking one factor and adding another can complicate the lives of people who live with them. For people to whom it applies, race plays an important part in the discussion around ADHD.
About René Brooks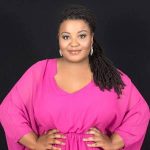 René Brooks has taken a late-life diagnosis and used it to uplift others. After being diagnosed with ADHD 3 times (age 7, 11, and 25), at 25 she was able to get the treatment she deserved. She is the founder of Black Girl, Lost Keys, a blog that empowers black women with ADHD and shows them how to live well with the disorder. René has contributed to ADDitude Magazine, Kaleidoscope Society, PBS's Roadtrip Nation, ADHD Rollercoaster, See in ADHD, Mindfully ADD, and ADHD Rewired. ADDitude Magazine named her one of "5 Women with ADHD Who Are Changing The Conversation".
In addition to Black Girl, Lost Keys, René has written for Healthline and is a Patient Contributor to TEVA Pharmaceutical's Life Effects project. She has spoken at The International Alliance Of Patients Organization's 8th Annual Congress.