Description
If you are the non-ADHD partner, you are likely to experience frustration because of your partner's ADHD-fueled behavior. Susan will help you to recognize some of the obstacles that get in the way of relational success and explain how to strengthen your ADHD-affected relationship.
About Susan Dillon Tschudi, LMFT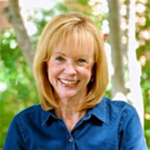 Susan Dillon Tschudi is a licensed Marriage and Family Therapist and relationship expert. She is the author of "Loving Someone with Attention Deficit Disorder: A Practical Guide to Understanding Your Partner, Improving Communication and Strengthening Your Relationship" (www.lovingsomeonewithadd.com) and a chapter contributor in "The Distracted Couple: The Impact of ADHD on Adult Relationships." As an experienced speaker, she has also addressed local, national, and international groups on the subject. Susan serves as an adjunct faculty member at Pepperdine University's Graduate School of Education and Psychology.