Description
Far more than a disorder of attention, ADHD is a heritable developmental disorder that affects executive function, a set of cognitive abilities for managing our lives. Living with Attention Deficit Hyperactivity Disorder (ADHD) is often challenging, increasing stress and reactivity, straining relationships, and hindering the ability to address issues both creatively and consistently as they arise. The fact alone that ADHD uniquely causes stress undermines families and ADHD care itself.
The practice of mindfulness supports all of ADHD care. Mindfulness benefits children, adults and families with ADHD by reducing stress, improving cognitive flexibility in problem solving, supporting habit change, facilitating communication and the growth of healthy relationships, and more. A growing body of research even links mindfulness to direct improvement in attention, emotion and executive function. This workshop provides an accessible overview of mindfulness, including how it relates to ADHD, and emphasize practical tools for getting started.
About Mark Bertin, M.D.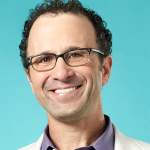 Dr. Bertin is a developmental pediatrician and author of Mindful Parenting for ADHD and The Family ADHD Solution, which integrate mindfulness into the rest of evidence-based ADHD care. He is an Assistant Professor of Pediatrics at New York Medical College, on the faculty of the Windward Teacher Training Institute, and on advisory boards for both Common Sense Media and Reach Out and Read. His blog is available through Huffington Post, Mindful.org and Psychology Today.