Description
More and more families are finding that their child has both ADHD and autism since the diagnostic criteria opened the door for this dual diagnosis a few years ago. Penny knows this special brand of parenthood well, both in raising her own son with ADHD and "less-obvious" autism, and in training and coaching families on a similar journey. In this session, we discuss some signals that your child may have autism in addition to ADHD, why getting both diagnoses can be important, and what parenting strategies can be most effective for kids with both ADHD and autism.
About Penny Williams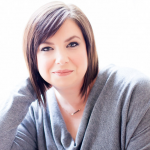 Penny Williams trains and coaches parents raising kids with ADHD and/or "high-functioning" autism. She's the award-winning author of four books on parenting ADHD — Boy Without Instructions, What to Expect When Parenting Children with ADHD, The Insider's Guide to ADHD, and The Hidden Layers of ADHD — and anchor of the Parenting ADHD Podcast. Penny hosts the annual Happy Mama Retreat and bi-annual Purposeful Parent Bootcamps, and is also a frequent contributor on parenting and ADHD for ADDitude Magazine and other parenting and special needs publications.